I have a confession to make.
I have let myself go...


This is a sad realization for me because, lets face it, who wants to admit that!? I always pondered how this happens... well now I know.

Kids make this happen!

When you wake up in the morning and you dont immediately get dressed because you think "I'm just going to end up with peaches spit on me anyways." Instead of reaching in the closet for something cute to wear, I will pull out something mediocre. A tank top and shorts, or something comfortable like a baggy sundress and flip flops.With a closet full of cute heels and wedges collecting dust, the bottoms of my favorite rainbow flip flops are wearing out.

Now I know it is summer, and summer is all about the days of flip flops and breezy dresses. But I

CAN. NOT.

let this continue into the fall and winter. I can't wear yoga pants every day (I dont even like yoga!) I WILL NOT ALLOW IT!

Seriously! What would Stacy and Clinton say about this!?

I have to stop this before it gets out of control! Before I find myself in the 360 degree mirror on

What Not to Wear

saying, "I think my sweat pants are cuuuute!"
I am vowing to stop slacking in the appearance department. You are all my witnesses!


I

will not

wear a pony tail every day. Once a week, just like on Mean Girls! =)
I

will

put thought into what I wear. It will be an outfit.
I

wont

wear flip flops daily
I

will

put on makeup!

I know this probably all sounds shallow, but I think keeping up my appearance is important. It makes me feel good knowing that I look put together and presentable. I dont want to come across as frumpy and run down... although there are quite a few days when I feel that way!

I'm going to channel my inner Jackie O, Reece Witherspoon, and Katie Holmes.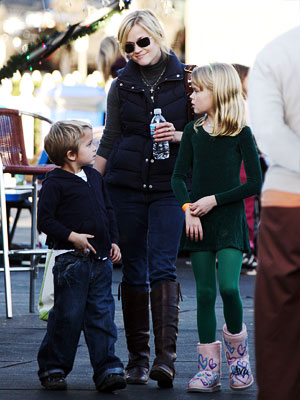 If they can look put together and be a mom at the same time... THEN SO CAN I!

Here it goes, I am off to fix my hair!!