Not me... my shoes!!!!
I finally found these beauties on Macys.com! I just wanted to tell yall how much I adore them! I think every girl needs a pair of nude pumps. They are also pretty comfortable, and Im a wimp when it comes to shoes! With two gift cards, I got them for $9 out of pocket! Not so bad!
My other recommendation/ newest obsession is...
The Vampire Diaries book series. I know what you're thinking "I dont know if I can handle anymore vampire stuff..." Well you're missing out! The books are great and came out way before Twilight... I think Stephenie Meyer even "borrowed" a few ideas in writing Edward's character. Plus, these have way more action!
And, if you like that, then you should check out the show. Whats more fun than a vampire this yummy'!?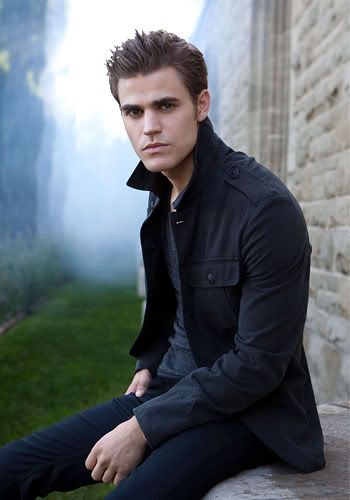 and... this post is being cut short thanks to keating who just leaked pee on me out of his diaper... Awesome!