I cant believe it is really October! September flew by for us!

Sorry for my absence, I have been spending all of my free time reading this little gem...
I wanted to finish it before the first of the movies comes out next month. It was QUITE good! Now I have much more time for blogging and reading your blogs.
We weren't all that busy in September, hence the lack of blogging material. But here is a peek at what we were up to.
We hit up the state fair for a few fun rides, some fair food, and LOTS of people watching!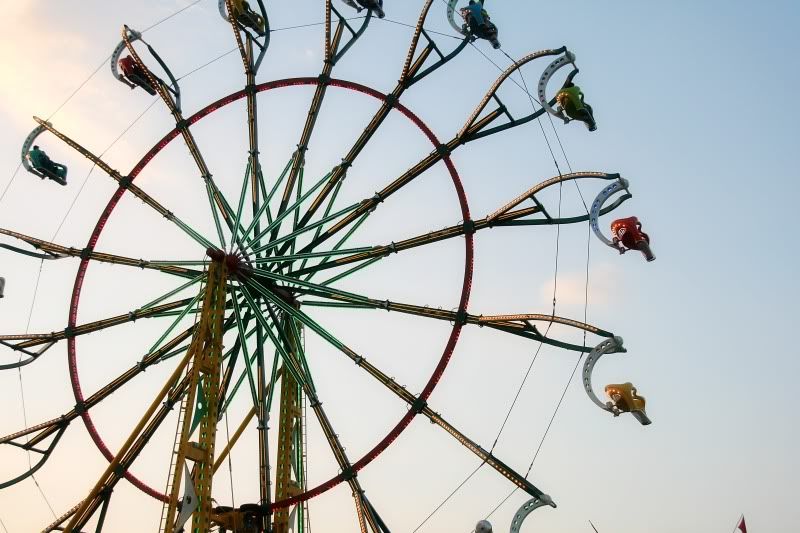 Blue especially liked taking in the sights from up high! He loved everything about it, from the loud music to flashing lights. He stayed up WAY past his bedtime soaking it all in!
He also turned 7 months old.
He has learned to go from laying to sitting all on his own. I have also recently learned that he can now stand up in his crib. I nearly had a
heart attack
seeing him on the monitor the other day reaching over the railing. We lowered the mattress immediately!
He is starting to look like a little boy, not a baby anymore. That makes me a little sad that he is growing up so fast!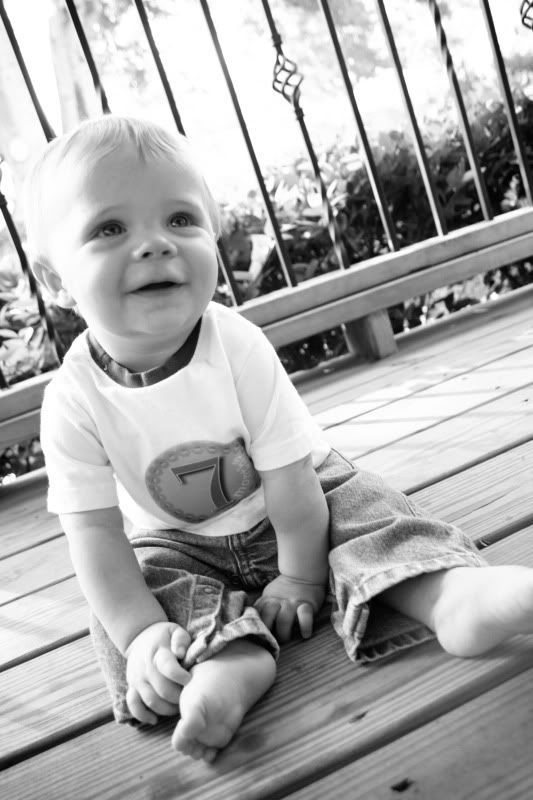 He is trying SO hard to crawl. It really frustrates him that he cant get all of the motions together. He can get one little scoot right now, but that's it. I hope he holds off a little while because I know he will be into EVERYTHING! He is such a nosey little digger! I really need to start baby proofing!
We also celebrated Brad's birthday in September. Blue and I surprised him with breakfast in bed... then I made it an official rule that when it is your birthday you get breakfast in bed. Mom's orders! If I don't get it on my next birthday I will be a little peeved! =) (Brad if you are reading this, then I suggest you go ahead and put the reminder in your phone now!)
October has so far been busy for us, and we have much more to come! I just love fall and the amazing weather we have been having! I hope it sticks around a while!