Dear Jillan "The Bachelorette",
You had the choice between hottie wine maker Jesse,
and Wes...
Wes the skeezy, slimy, sketchy, poor excuse for a country singer... and you choose WES. Seriously,
WHAT IS THE MATTER WITH YOU
? He is AWFUL and keeps lying to your face. "Your song" sucks, really... it does. Why would you want to listen to that repeatedly?? "They say, they say that love dont come easy...." GAG! The fact that his stupid song blows you away just shows us all how easily persuaded you are... or that ABC is calling all of the shots.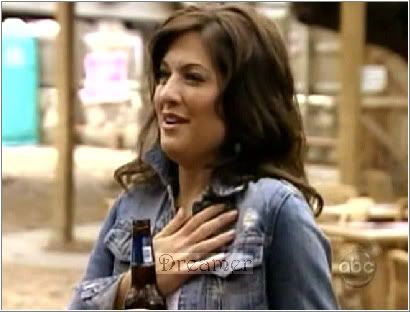 This guy will NEVER have a successful career as a singer. If he was any good, he wouldnt have needed to come on the bachelorette to get publicity.
You make me want throw things at my TV, and that is something that my husband would seriously frown upon. It may even hurt my marriage if I break his tv. I really hope this is ABC instigating this junk, because I thought you were smarter than that skeeze. My friends and I think you are dumb.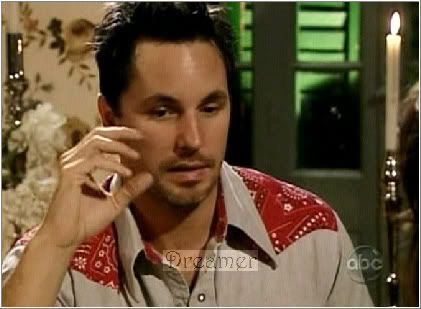 Anyone that describes their loyalty to you as "Im clean" Is clearly trouble....
Im just glad that Ed came back, because I puffy pink heart Ed. I like the underdog quality he has. Maybe he could write you a crappy song too?
The only way that you can make this up to me, is to give me those awesome red boots. I have searched everywhere for them, and they are sold out. I NEED THEM!!!
Step away from Wes, give me the boots, and no one gets hurt!
Yours Truly,
An angry fan